Well what do you know, we made it another year. It's been stressed, exciting, wonderful, and just plain old fun.
Christmas was awesome. I got some excellent geeky items of clothing: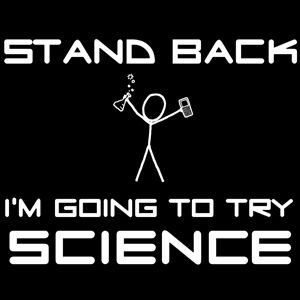 On a tshirt. I'm wearing it right now.
And I also got a most excellent apron:
I'll be baking up a storm while wearing this.
Finally, my sis got me an enormous bag of Swedish fish. YUM.
Here's my present to everyone: My favorite chewy chocolate chip cookie recipe! I couldn't find a pic of the ones I've made because they disappear before I even get the camera out.
Anne's Chewy Chocolate Chip Cookies
• 1 cup butter or margarine
• 1/2 cup white sugar
• 1 cup packed brown sugar
• 1 tsp. salt
• 2 tsp. vanilla
• 2 eggs
• 2 1/2 cups flour
• 1/2 tsp. baking soda
• 2 cups chocolate chips (or
chocolate chunks)
• Music that makes you want to
dance
1. Preheat oven to 350°.
2. Crank up the music and dance around the kitchen gathering ingredients.
3. In a mixing bowl, combine the butter with both sugars; cream together with a big
wooden spoon until light and fluffy.
4. Add the salt, vanilla, and eggs. Beat until well mixed.
5. Add flour and baking soda; mix until just combined.
6. Stir in the chocolate chips. For even better results, chop up your favourite chocolate bar
instead of using chocolate chips – dark, milk, or white; with or without nuts or toffee.
7. Drop heaping tablespoon-size balls of dough about 2 inches apart on baking sheets lined
with parchment paper.
8. Bake until cookies are golden around the edges, but still soft in the center, 8 to 10
minutes.
9. Remove from oven, and let cool on baking sheet 1 to 2 minutes. Transfer to a wire rack,
and let cool completely – or don't! They're even better warm.
10. Serve with a tall glass of milk or a steaming mug of tea or hot chocolate.
*Makes about 3 dozen By: Anne Blayney
Have a happy new year and I'll see you on the flip side.
"Here's to the new year...may she be a damn sight better than the old one..." - Col. Sherman T. Potter,
M*A*S*H