Hearts. Yeah, that sounds about right. Valentine's Day. 'Tis soon. And I've created a new mission for myself.
MAKE A RED VELVET CAKE.
With cream cheese frosting. Completely made from scratch.
YES.
A test cake shall be made this weekend since the paper I'm currently procrastinating on will be handed in.
ALSO
I found my Valentine's Day cards. Courtesy of
Johnny Wander
's John, who kind of embodies my internal monologue.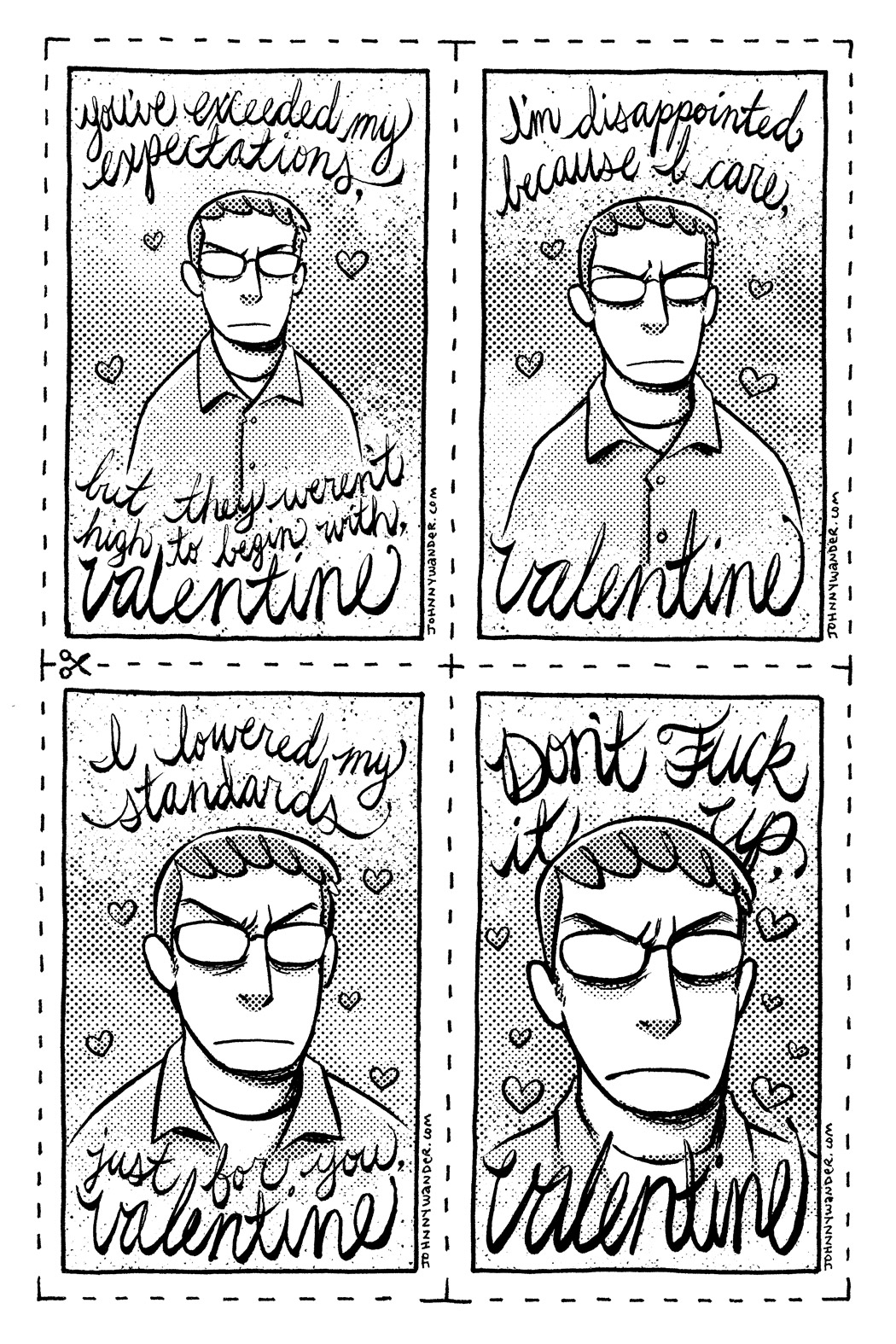 Upper and bottom right, especially.